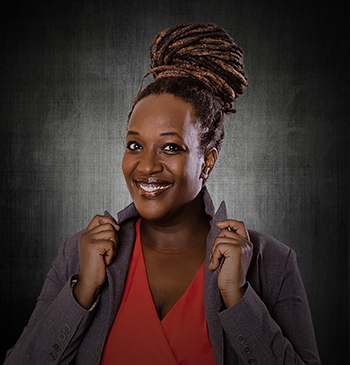 Driving private sector transformation
CHARITY KABANGO – Co founder
ABOUT US
Everything you need to know about us
For all your entrepreneurial scale and data/insight needs, ESP is with you every step of the way. We believe in the power of entrepreneurship to shape strategic, organizational, economic, and societal change.
Foster prosperity through high-growth entrepreneurship
To deploy Intelligent Capital, the right combination of Insights & Investments to enable the growth of high- impact entrepreneurs
We are best defined as "Entrepreneurs investing in Entrepreneurs." We believe that sustainable transformation requires an entrepreneurial approach through the deployment of scalable and innovative solutions. We nurture a continental footprint devoted to identifying, enabling, and supporting entrepreneurs and private sector players that have the potential to outperform their goals. Our clients, whether Governments, large corporations/institutions, or the many up and growing businesses that we have supported in the past continue to appreciate our unique approach to delivering on their needs and they continue to call on us for more of such work.
ESP provides Intelligent Capital, the right combination of insights and capital, to address critical societal issues. ESP is organized into distinct practice areas to realize the varied aspects of the mission namely insights, incubation, and investments.
In the frontlines of the great work that ESP is credited with is an ultra-talented and committed team situated across our two main offices in Kigali and Abidjan that has a deep understanding and appreciation of the ESP mission. Our staff are highly passionate and extensively experienced in providing the various services that we have to offer.
OUR IMPACT IN NUMBER
Since 2011, We strive for measurable impact
Jobs created by our entrepreneurs