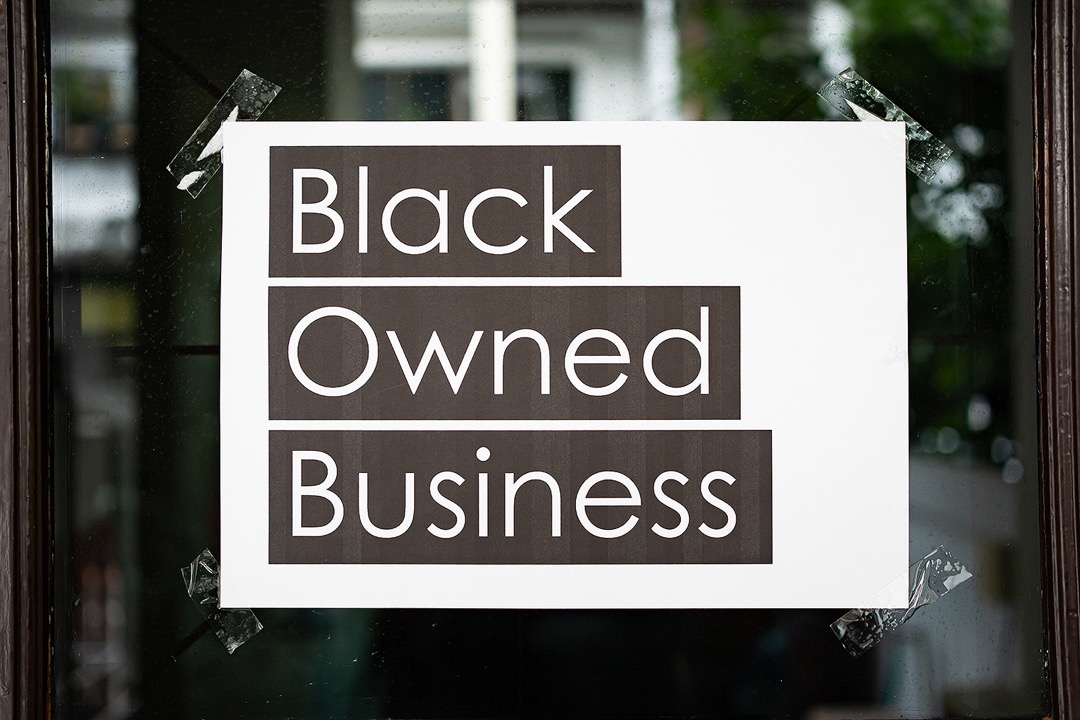 Black Businesses Matter: Leveling the Playing Field for Black Entrepreneurs in Africa and the Diaspora
For Black lives to matter, it is critical that we discuss more than just survival, but rather how to enable Blacks to thrive. The recent protests in Nigeria, similar to others across the continent – and reminiscent of the Black Lives Matter protests which began in the United States – highlight the economic underdevelopment which plagues Black people worldwide. The protests in Nigeria and the U.S. began as calls against police brutality, but they have also started conversations on the inequities that perpetuate poverty in Black communities.
Although it is not a silver bullet, entrepreneurship has been acknowledged as a viable path to prosperity for individuals, communities and nations, as it empowers people to create jobs for themselves and others, and facilitates the flow of wealth within communities. However, limited access to finance and the absence of structured support to navigate the business terrain has held back the development of entrepreneurship among Black people globally. As these challenges cut across both Africa and its diaspora, there is a need for interventions that directly target Black people – and that are conceived with an understanding of these distinct communities.
THE DEFINING POWER OF ENTREPRENEURSHIP
In the United States, research has shown that Black entrepreneurs are wealthier when compared to Black workers who are not self-employed, and that Black entrepreneurship can help close the wealth gap between white and Black families. On an individual level, people need the jobs that entrepreneurs create to meet their needs – and entrepreneurs often support lower-income workers who do not have access to traditional jobs because of limited education, less job experience or other factors. On a community level, entrepreneurs meet the demands and needs of local residents, while improving the overall quality of life in their communities by, for instance, reducing crime rates.
For countries, specifically in sub-Saharan Africa, entrepreneurship can directly impact the general standard of living and reduce poverty. Along with creating jobs, entrepreneurship generates new wealth and builds new markets, leading to increased tax revenue for governments. And this additional revenue can mean more funds for infrastructure and social development. In the U.S., 91% of firms are microbusinesses (i.e.: enterprises with zero to four employees) and these businesses contribute $2 trillion to the economy annually, while supplying over 30 million jobs. High-impact entrepreneurs are also able to explore expansion beyond their national borders, and thereby improve earnings for their countries.
Additionally, entrepreneurs can solve social and infrastructural problems, helping to alleviate poverty. Entrepreneurship can even be a complement to, or stop-gap for, government inefficiencies. From selling cheap off-grid energy solutions to creating microinsurance, there are many examples of entrepreneurs who solve societal problems.
THE COMMON PROBLEMS FACING BLACK ENTREPRENEURS IN AFRICA AND THE DIASPORA
However, for entrepreneurship to properly fulfill its potential as a means to economic justice and prosperity, entrepreneurs need better access to finance and tailored business support.
In the U.S., research shows that personal and family savings are the most common sources of financing for all entrepreneurs – but Black founders rely more on those funds, despite Black households having significantly lower net worth compared to white households. At the same time, other sources of financing remain more difficult for Black entrepreneurs to access. For example, a 2018 National Community Reinvestment Coalition study that used Black and white testers to gather data on small business lending practices showed that Black and Hispanic testers received worse customer service than white testers – revealing a pattern of treatment that discourages minority entrepreneurs from seeking access to capital.
The situation is similar elsewhere, like in Canada and Europe. Canadian Prime minister Justin Trudeau acknowledged this while announcing investments targeted specifically at Black businesses, aiming to tackle "systemic barriers and discrimination" faced by Black entrepreneurs every day. In the words of Melissa Bradley, Professor at Georgetown McDonough School of Business: "Access to capital is limited not because of demand, but due to pattern recognition by investors, different social capital based on educational and social choices (e.g. golf clubs), and a limited number of sponsors … who can vouch and validate the entrepreneurs."
While limited access to finance is a universal barrier for businesses in emerging markets, sub-Saharan African firms are even more disadvantaged compared to the rest of the developing world. Twenty-six percent of African firms state that access to financing is the number-one challenge they face, while the average figure for the rest of the developing world is 14%. Beyond the general lack of access, the white versus Black divide in business funding also extends to Africa. Although American venture capital and private equity is becoming popular on the continent, the funds are mostly backing white foreign founders, as Black entrepreneurs struggle to raise capital. For example, according to a 2017 study, across the East African region, less than 10% of all funding for startups went to local founders.
LACK OF TECHNICAL SUPPORT AND A DEARTH OF OPPORTUNITIES FOR CAPACITY BUILDING 
In addition to issues of funding, there is a yawning gap in technical support for entrepreneurs in Africa, as we have seen at ESPartners in our years of supporting entrepreneurs across the continent. That means many entrepreneurs are left to build and scale their business without the support, skills or mentorship they need to maximize their chances of success. This support is particularly critical when navigating the regulatory, logistical and infrastructural challenges that are part of entrepreneurship in the African context.
In the diaspora, anecdotal evidence shows that Black entrepreneurs similarly lack tailored high-quality advice and additional technical support, along with expertise in different business disciplines. The lack of mentors and sponsors, combined with limited expertise within their communities, puts Black entrepreneurs at a disadvantage. The limited numbers of successful Black entrepreneurs who could serve as mentors only exacerbates the issue.
TARGETED SUPPORT FOR BLACK ENTREPRENEURS
The specificity of these challenges facing Black people shows two things: first, that there is a need for support that focuses on Black people. And second, that this support should be designed to fit these entrepreneurs' local contexts and specific circumstances, rather than adopting universal templates.
Beyond their shared challenges, every Black community and locality has different conditions. For instance, in some places lack of access to finance may be caused by loans being denied due to discriminatory practices, while in others it could be caused by Black entrepreneurs deciding not to apply because they do not meet the loans' requirements. In the same vein, technical support in some areas could focus on the need for formal services like legal support, while in other areas it might focus on the common challenges of attracting suitable labour or competing with larger firms.
As Black African entrepreneurs ourselves at ESPartners, we bring our understanding of these communities to our work, offering a bespoke approach to each of our entrepreneur support programs. We look at the particular challenges faced by a group of entrepreneurs, and tailor our curriculums and interventions to the needs and challenges faced by a given cohort. The result (to take just one example) is that our Tourism Inc. program in Rwanda, which supports youth-led tourism and hospitality startups in partnership with Mastercard Foundation, looks very different from our programs focused on other sectors/countries. Our extensive advisory work in African economies also ensures that our work is grounded in the practical reality of the entrepreneurial landscape.
This kind of deep understanding is crucial for entrepreneurial support systems to succeed, and in turn for Black businesses to foster prosperity for their communities. As we continue to work towards the liberation, self-determination and prosperity of Black people everywhere at this critical juncture in history, institutions and governments must acknowledge the importance of supporting Black enterprise. This includes prioritizing efforts to leverage the expertise of local partners, with lived and learned experience, as enablers of entrepreneurship, and ultimately of economic justice.